The Pathway to Healthcare Accreditation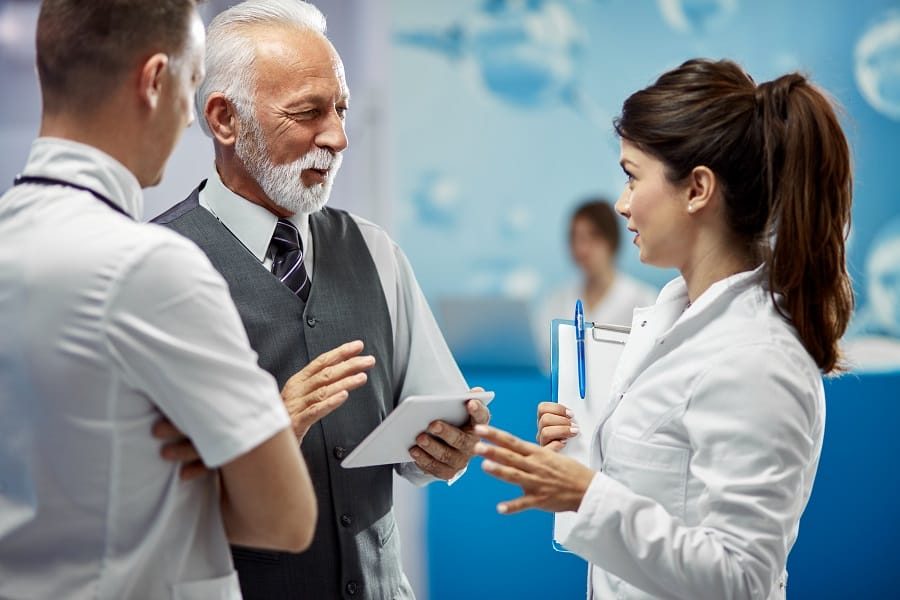 Introduction
Accreditation of a healthcare organisation such as a hospital or an ambulatory care service, is when an external peer review evaluates the health or social care organisation against a pre-defined set of standards. Healthcare organisations often seek accreditation to help drive continuous quality improvement and demonstrate their commitment to quality and safety. It allows the service to benchmark themselves internationally against other similar accredited services. It also demonstrates to all stakeholders such as patients, family members, and staff, that there is a commitment to continuous improvement.
The main accreditation bodies for providers of care include the Joint Commission International (JCI) and the Caspe Healthcare Knowledge Systems (CHKS). For regulatory bodies who want to validate their systems and benchmark themselves internationally, then they may seek compliance with the ISQua International Accreditation Programme (IAP). ISQua offers accreditation of health and social care standards, accreditation of external evaluation organisations and accreditation of surveyor training programmes.
In this blog, we look at both the JCI Accreditation and the CHKS Accreditation frameworks and offer guidance to providers of care on a pathway to achieve accreditation.
---
JCI Accreditation
The Joint Commission International is the largest healthcare accreditor in the world. The JCI Gold Seal of Approval is widely recognised benchmark representing the most comprehensive evaluation process in the healthcare industry. JCI accredit many different types of health care services such as hospitals, home care, ambulatory care, long-term care, medical transport, clinical laboratory, and primary care.
The accreditation standards set out by JCI are designed to ensure a safe environment that reduces risk for patients and care givers, improves patient outcomes, creates a culture of quality improvement, and enhances efficiencies.
---
CHKS Accreditation
CHKS is a leading health and social care assurance and accreditation service. Achieving CHKS accreditation offers independent recognition of the healthcare service's commitment to quality improvement and patient safety. The CHKS Health and Care Standards apply to a range of providers of health and care services including acute hospitals, care homes, hospices, oncology centres, radiotherapy and radiotherapy physics departments, addiction treatment centres, mental health providers, providers of primary care services and cruise ship medicine services.
---
The Pathway to Healthcare Accreditation Achievement
If your health or social care service is considering seeking accreditation from an external evaluator such as JCI or CHKS, then it is paramount that planning, and preparation begins at least a year, if not 18 months in advance. Below are some guideline steps that a health or social care service should consider when planning the route to accreditation.
Aims & Objectives: Identify the accreditation framework you plan on achieving, then define the aims, measurables and scope of the project.
Project Governance: Identify a Project Lead, an Accreditation Co-Ordinator and Chapter/Team Leads. It is recommended to assign dedicated teams to each of the standards or chapters so that responsibility doesn't fall to one person, it should be a team approach to address the standards. Try to get involvement across the service from staff who have specific interest in the relevant areas.
Care Team Structure: Identify roles and responsibilities, both clinical and non-clinical.
Gap Analysis: Conduct a Gap Analysis at least a year – 18 months in advance of the survey to get a baseline assessment of where your organisation stands against the relevant accreditation standards. Ensure that all areas of the standards are covered and that key individuals are involved. Utilise a triangulation approach to conduct the Gap Analysis, including staff interviews, document reviews and process observations. This will give a comprehensive understanding of areas of good practice and areas requiring improvement.
QIP Agreement: Once the Gap Analysis is completed, you can then begin to identify and agree the necessary Quality Improvement Plans (QIPs). This may require reviewing and reengineering of processes, developing policies and procedures and establishing outcome measurements.
QIP Implementation: Once QIPs have been developed and agreed, it is recommended to keep a log, possibly in the Quality Management Information System, so that the actions that have been identified throughout the Gap Analysis, and through the tracers, can be tracked to ensure they are actioned and closed off within the agreed timeframe and are being monitored by a dedicated team.
Communication: A staff communication programme should be developed to communicate the key stages of the project. Fortnightly or monthly meetings for a JCI/CHKS steering committee group should be held so that all the chapter leads meet to discuss the progress of each of those chapters.
Patient / System Tracers: A Patient and System Tracers programme should be developed covering all areas of the standards and completed on a weekly or monthly basis. This allows you identify where the gaps are, and action plans can be implemented to address these findings and ensure that you are compliant with the standards.
Data Gathering and Utilisation: Key Performance Indicators (KPIs) should be identified for organisation-wide and for departments. A KPI as defined by HIQA (2012) are specific and measurable elements of practice that can be used to assess quality and safety of care. Each accreditation framework, JCI and CHKS, require the ongoing monitoring of data to show compliance with the standards and continuous improvement. This data should be reviewed on an ongoing basis and QIPs should be developed when necessary.
Evidence Identification: The JCI and CHKS require you to provide demonstratable evidence of compliance with the standards. Areas where you can show this compliance include the processes, policies and procedures, records such as minutes of meetings, and reports such as QIPs and audits.
Embedding: It is important that the new processes detailed within the standards are embedded into everyday practices within your service. Include them within the teams/committees, terms of references, roles and responsibilities, communicate these processes to staff, provide ongoing education and evaluate your compliance with the standards through regular internal audits and patient / system tracers.
Mock Survey: A mock survey should take place a few months before the accreditation survey. It simulates the accreditation survey and includes document reviews, on the floor patient tracers, system tracers and team interviews. It is an excellent tool to identify areas that may require further attention and to help staff prepare and understand how the survey will be conducted on the day.
Staff Education: Staff education should be provided on the newly developed policies and procedures. This education will assist staff to execute their duties and ensure implementation of the best practice, accreditation requirements. Education should be provided on the accreditation standards and other key quality areas such as risk management, incident management, audits, complaints management and quality assurance.
Survey: For the day of the survey an agenda and presentation should be prepared. Ensure key personnel are available. The surveys will want to review documents, interview staff and observe care being provided. At the end of the day the surveyors will provide preliminary feedback on their findings.
Post Survey: Approximately a week after the survey, you will receive the official report from the accreditation body and following this you will receive an accreditation certificate.
---
How can HCI help?
At HCI, we help providers of health and social care make intelligence driven decisions to attain, manage and improve quality, safety and regulatory compliance. We have supported a wide variety of health and social care organisations to build quality and safety management systems that fulfil the requirements of the JCI and CHKS Accreditation frameworks. Our clients include Royal Victoria Eye and Ear, St Vincent's Private Hospital, Medical Optics, Hermitage Medical Clinic and Vhi Hospital@Home.
We offer a complete service from the initial Gap Analysis to development of KPIs, QIPs, system and patient tracers, staff education, a mock survey and hands on support in the lead up to the survey.
Click here to find out more about our regulatory compliance and accreditation service.
If you are considering seeking accreditation, contact HCI to discuss how we can support you on your journey at 01 629 2559 or info@hci.care.