Healthcare Incident Reporting System
Easy reporting of incidents, complaints and positive feedback
Healthcare incident reporting is crucial. Each incident reported presents an opportunity to improve patient care. To encourage reporting, healthcare providers should make the process as easy as possible.
Occurrence Reporting is an online portal developed by HCI that allows your staff to easily report any incident, risk, complaint, learning, or positive feedback through a dynamic reporting form by clicking on the Occurrence Reporting icon in the HCI Knowledge Portal. There is no need to log in to another system.
All completed forms are uploaded immediately to the Quality Management Information System (QMIS) and the appropriate person is notified via an email alert. Data around any reported occurrence can be viewed in our real time data intelligence portal, QualSIP.
data-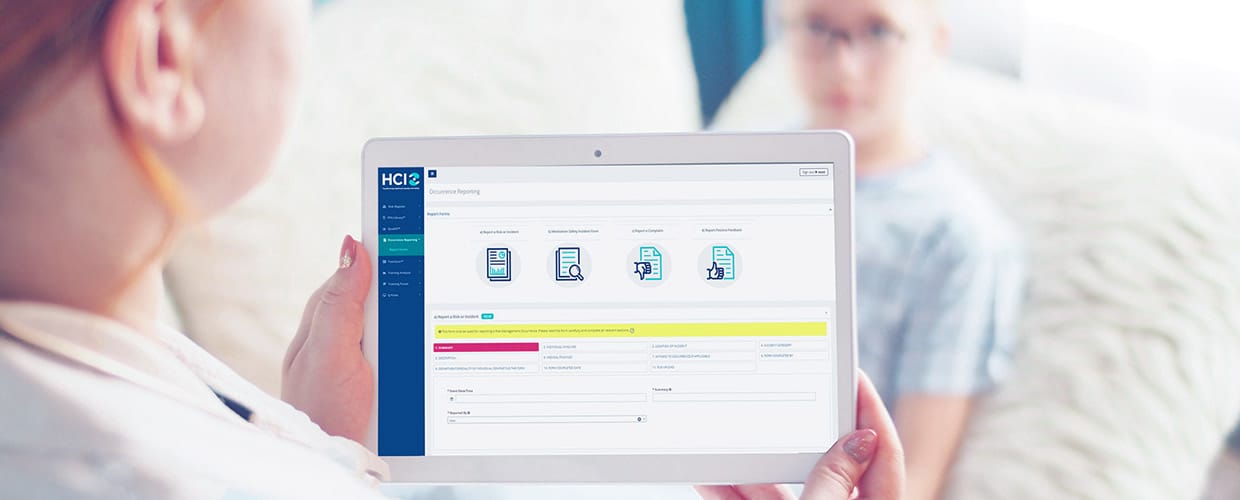 Easily Accessible
Access to the Occurrence Reporting is provided through an icon in the HCI Knowledge PortalTM, which is available on the desktop.
Customisable
The occurrence reporting form categories are fully customisable to your requirements and classifications.
Photo Attachments
Staff can easily add photos or documents to the forms as evidence of the occurrence.
Improve Incident Reporting
The easily accessible occurrence reporting form promotes increased levels of incident reporting.
Data Analysis
Data Analysis for Occurrence Reporting is readily available in QualSIPTM, HCI's Quality and Safety Intelligence Portal.
Improve staff QMIS Interaction
Removes the barriers to occurrence reporting by providing easily accessible, simple forms that will Improve staff interaction and utilisation of the QMIS.
Our Occurrence Reporting Portal Specialist