Healthcare Quality Management Information System – HCI Knowledge PortalTM
The HCI Knowledge PortalTM brings compliance by design
Quality Management Systems are crucial within healthcare as they provide a centralised system to integrate the management of key quality processes such as document control, internal audits, risk management, incident management and Quality Improvement Plans (QIPs).
As everyone has a role to play in quality, it is important that you support staff by providing simple solutions that make it easy for staff to utilise and engage with the quality management system. It is also vital that the administrative burden of engaging with the QMS is not a barrier to utilisation and reporting as this is a mandatory function.
Where organisations fail to provide staff with an easy to use solution, they may find that the data they gather does not accurately reflect what is happening on the front line, risks may not be properly managed, or staff may have difficulty accessing the latest policies and procedures.
At HCI, we understand these challenges and we have used our regulatory, quality and safety knowledge combined with our Quality Information Systems and digital health transformation knowledge to develop the HCI Knowledge PortalTM. This is an online interface that enhances the front-line user's experience and interaction with your Quality Management Information System, Q-Pulse.
The HCI Knowledge PortalTM also gives Senior Management easy access to key healthcare quality improvement intelligence around documents, audits, QIPs, incidents, risks and training. This key governance data can support healthcare providers in making informed decisions and ensure they have access to real time data during a regulatory inspection.
data-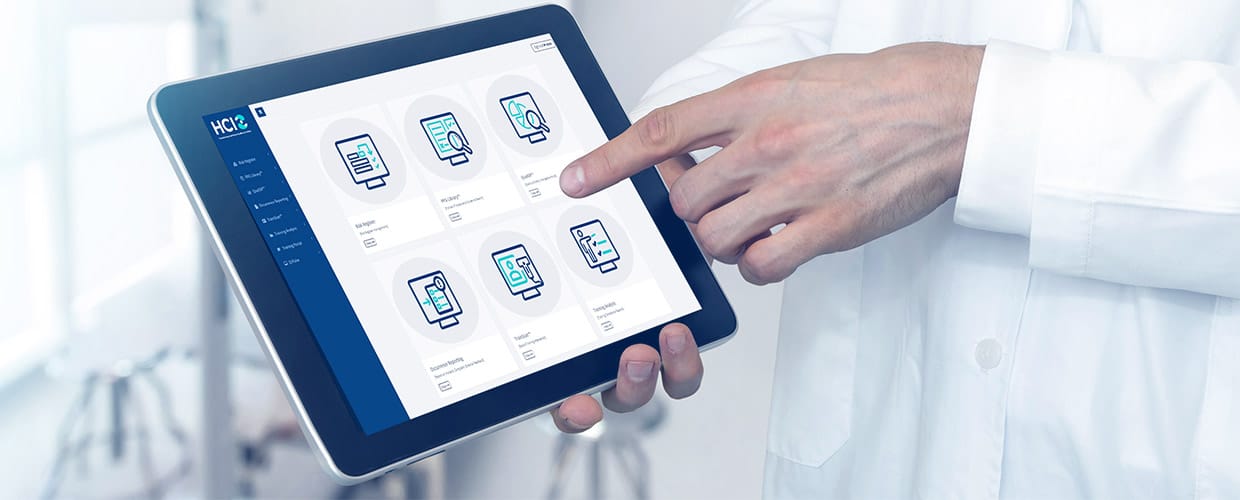 Unique Offering
Our specialists combine regulatory, quality and safety knowledge with quality information systems knowledge. We use this understanding to identify a technology solution that will best suit your needs.
QMIS Interaction
Our solutions are proven to enhance user experience and interaction with the system, whether that's easy access to policies and procedures, updating their training records or recording an incident and complaint. Increased utilisation means better quality data.
Project Management
We work with you to ensure a fully developed and compliant QMIS is in place before go live. Each client has a dedicated specialist who utilise a project management methodology that's proven to deliver projects in line with your objectives.
Our HCI Knowledge PortalTM Specialist