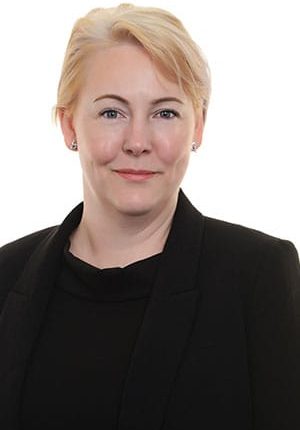 Janine Higgins
Director of Quality Information Systems (QIS)
Janine is responsible for the development, oversight and management of the advancing information systems strategy, development & testing team, support team, and quality information system implementation specialists.
As Director of Quality Information Systems (QIS), she oversees the development, implementation and support of all Quality Management Information Systems projects in client healthcare organisations. She is responsible for identifying resource needs and requirements on a project by project basis and is the escalation point of contact for any issues.
Janine drives innovation within her team and continually seeks opportunities for enhancements to HCI's suite of knowledge products. She oversees the full development lifecycle and implementation process, which includes facilitating process mapping workshops and re-engineering sessions with senior management, restructuring quality processes, developing customised electronic and HCI Knowledge solutions, as well as supporting the rollout of redeveloped systems.
Janine is PRINCE2 and MSP accredited with 15 years' IT project management experience, spearheading complex IT and business transformation projects in housing, health care and support, higher education, as well as EU-funded project deliveries. One of her key projects was the implementation of a web-based 'Person-Centred' Case Management system in 26 branches of Centra Care & Support.
Janine holds a Master's in Information Systems Management from NUI Galway.