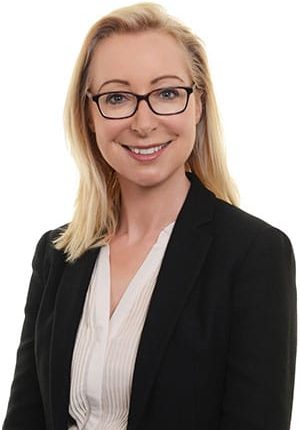 Oonagh Gilvarry
Chief Research Officer
As Chief Research Officer, Oonagh is responsible for the development of Quality and Safety Management Systems that effectively address organisational regulatory requirements while meeting business needs. Through her evaluation of emerging research, tools and technologies, she ensures that best-in-market techniques are utilised throughout HCI services.
Oonagh has been central to HCI's work with regulatory bodies in the development of standards for key health and social care areas. She oversees the development of policies and procedures, audit tools and frameworks in line with regulatory requirements and best practice. She also supports HCI's Quality and Safety team through evidence-based project toolkits and by reviewing reports developed by the Quality and Safety team to ensure evidence-based information is used.
Oonagh is responsible for the development of training and education programmes for healthcare leaders on the implementation of relevant Quality and Safety Management tools and techniques, specifically in relation to new methodologies or increasingly regulated areas. She was also involved in the development and delivery of the COVID-19 Management Programme for Nursing Homes and Home Care organisations.
She presents a monthly webinar series to nursing homes, providing an overview of new standards, guidance or insight into key quality and safety topics such as audits, risks or infection prevention and control governance.
Oonagh carries extensive experience from the medical devices, laboratory and tissue and blood establishment sectors, combining Quality Management System development with national and international regulatory compliance. Through this work, she has developed key skills in effective governance, risk management and serious incident review.
Oonagh has lectured extensively at National University of Ireland, Galway (NUI Galway) and is a qualified Lead Auditor. A graduate of NUI Galway, she holds a Bachelor of Arts and a Masters in Applied Science (Operations and Quality Management).