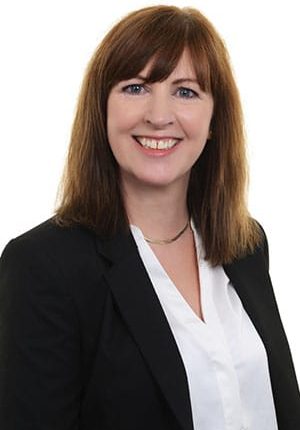 Máire Brookfield
Director of Project Management
As Director of Project Management, Máire is responsible for the consolidation and improvement of the existing business model in the delivery of HCI's services and products, and support of HCI expansion through planning, preparedness and implementation of structures, services and products.
In relation to project governance, Máire leads the design and implementation of a common project management methodology, standards and tools to drive and facilitate the successful delivery of projects. She leads the execution of a project governance, reporting and review framework to provide a holistic view of all organisational project activity.
She supports interdependencies and coordination across projects to ensure that information relating to project deliverables, risks and issues are effectively communicated between stakeholders and that key performance indicators are monitored and evaluated. Máire's role also encompasses the oversight of specific development projects to support the introduction of new services, products and markets, including the expansion of HCI's services internationally.
In her previous role as Director of Quality Information Systems she managed the Quality Information Systems (QIS) function within HCI, which incorporates leading project implementations, QIS Support Service delivery and acting as HCI's product expert for Q-Pulse. As project lead, Máire was responsible for overseeing the full development and implementation of Quality Management Information Systems in healthcare organisations utilising the Q-Pulse software.
Máire's remit as Director of QIS also included overseeing the QIS Support Service, which provides HCI clients with an outsourced administrative support for Q-Pulse, to ensure 100% client satisfaction.
Máire holds an honours Bachelor of Science degree in Information Systems and Management and a Masters in Business Administration from NUI Galway, specialising in strategic management and operational excellence in the services sector.