Development of a Quality and Safety Management Information System for the National Screening Service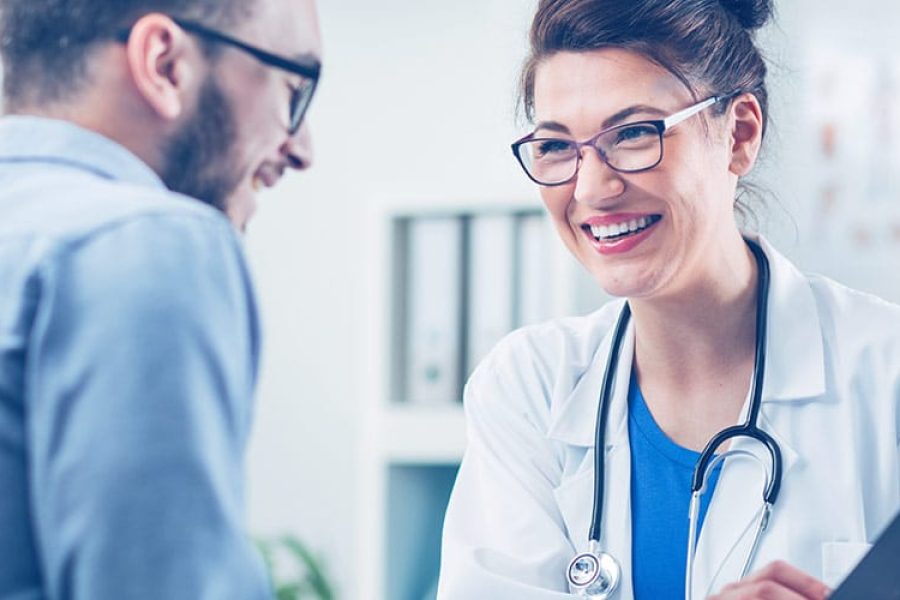 Background
Founded in 2007, The National Screening Service (NSS) encompasses four national population based screening programmes: BreastCheck, CervicalCheck, BowelScreen and Diabetic RetinaScreen. Prior to the project, NSS had Q-Pulse operating in various capacities across the screening programmes. However, in order to support and develop the NSS Quality and Safety Management System (QSMS) in line with the National Standards for Safer Better Healthcare, NSS recognised a need to develop one centralised Quality Management Information System (QMIS) that incorporated all four screening programmes. To do this, they requested HCI's support with the development and implementation of a QMIS utilising Q-Pulse software.
Objectives
Identify and agree the current quality management information processes flows.
Develop and agree the new processes, policies and procedures pertinent to the Q-Pulse development.
Upgrade the Q-Pulse System for CervicalCheck and Diabetic RetinaScreen.
Upload all data relating to the users of the system and policies and procedures.
Deploy and test Q-Pulse for all services within NSS.
Demo, test and approve all Q-Pulse applications and QualSIP.
Communicate, educate and roll-out the system to all relevant departments within the organisation.
Solution
In order to ensure NSS implemented a best practice QMIS utilising Q-Pulse, HCI provided the following solution:
Process mapping to identify and agree processes.
Development of QMIS Policies and Procedures.
System configuration and document upload.
Customisation report for integrating Q-Pulse.
Q-Pulse system update and set up.
Deployment and testing of Q-Pulse.
Configuration of Q-Pulse Apps.
Development of HCI QMIS System Interfaces.
Communication, training and system roll-out.
HCI QMIS System Web Interfaces
HCI PPG Library – Policies and Procedures Simple Access Portal
TrainScan – Record Training Attendance and Compliance Reports
QualSIP – Real Time Data Intelligence Portal
Dynamic Incident Report Forms.
Challenges
The re-configuration of Q-Pulse involved significant changes as to how users interacted with the system. Extensive consultation was required with user groups.
Technical challenges of developing one centralised system across four programmes that would replace existing localised Quality Management Systems.
Implementation of Q-Pulse was during a challenging time for the health service due to COVID-19.
Outcome
NSS successfully developed their QMIS, utilising Q-Pulse and HCI is now providing NSS with ongoing monitoring and administration support of the QMIS and technical support to NSS staff.
NSS now have a centralised system, that provides a defined, consistent approach to document control, incident management, complaints and external feedback management, audit, staff training management, assets and supplier management and quality improvement plans. The roll out of Q-Pulse modules is ongoing and is being phased out across a number of months to facilitate user engagement and buy-in.
Benefits
One centralised system for staff across the four screening programmes to use.
The QMIS is customised to the NSS's needs.
Administration support from HCI for ongoing maintenance of the system.
Access to HCI's QMIS Support Desk to provide technical support to staff using the system.
A centralised system which supports the overall governance of the screening service both corporate and clinical, through the provision of a communication hub.
Reduction in duplication of work, improved transparency and accountability for quality improvement.
Aids in policy and procedure control.
Satisfy national regulatory requirements and good practice.
HCI have extensive regulatory, quality and safety knowledge and throughout the project HCI aim to identify areas for improvement, where the existing processes can be enhanced to increase efficiency within the organisation.
Identify risk areas within the organisation.
Simplified web-interfaces help with staff adoption of system and make it easier for staff to utilise the QMIS.
Access to real time quality and safety data.