It's time to review your patient safety culture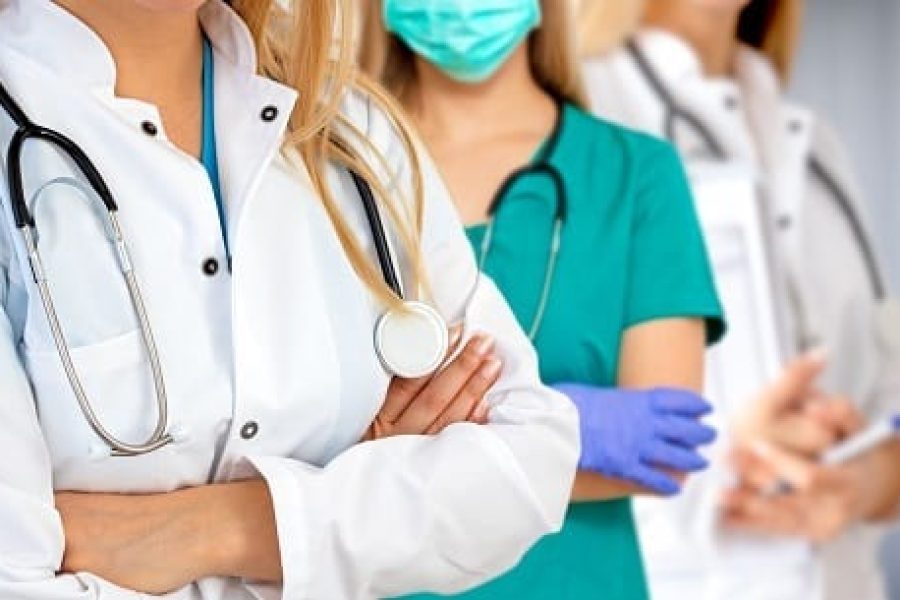 Introduction
The Agency for Healthcare Research and Quality defines patient safety culture as
"the beliefs, values, and norms that are shared by healthcare practitioners and other staff throughout the organization that influence their actions and behaviors".
The culture of patient safety within a healthcare organisation plays a significant role in the overall quality and safety of the service. In HCI's research paper, The Healthcare System: Will We Ever Learn? HCI identified evidence of inappropriate cultures throughout a number of the UK and Ireland healthcare inquiry findings.
For example, in the Liverpool Trust Inquiry a state of fear was evident in the findings, which shows the Trust enforced a blame culture that ensured that staff were unwilling to highlight incidents that could be learnt from (Kirkup, 2018). The AMNCH HIQA Inquiry (HIQA, 2012) also identified that staff were not facilitated to raise concerns about the quality and safety of patient care, nor were there effective arrangements to allow escalation of concerns to the Board for their consideration.
These inquiries highlight the importance of having an open and learning patient safety culture. However, in order to develop and improve your patient safety culture, you must first assess the current state of your patient safety culture to identify the areas of strengths and weaknesses.
---

Patient Safety Culture Survey of Staff in Acute Hospitals, 2015
In 2015, the HSE published a report detailing the overall composite results and comparative statistics for the patient safety culture survey conducted by the HSE in 41 participating Irish hospitals. The assessment tool utilised was based on the Agency for Healthcare Research and Quality (AHRQ) Patient Safety Culture Surveys and adapted to the Irish healthcare setting.
The HSE outline the purpose of undertaking the survey was to:
assess and understand the culture of all staff within organisations
to raise awareness of the many areas of quality and patient safety that need to be considered within an organisation
to give organisations information of their staff perceptions of patient safety issues, which in turn enables the organisation to focus on areas that need to be considered for improvement.
give staff an opportunity to openly express their views.
enable an organisation to assess how existing processes and systems pertaining to patient safety have been implemented, evaluate their effectiveness from a staff viewpoint.
increase communication within the organisation around the topics contained in the survey
identify areas for improvement to meet the National Standards for Safer Better Healthcare (2012).
Results of the Survey
The top three areas of strength identified within the report were teamwork, organisational learning and supervisor/manager expectations. Opportunities for improvement were identified in:
Non punitive response to error: 47% Staff feel that their mistakes and event reports are not held against them.
Handoffs and transitions: 42% of staff say important patient care information is transferred across hospital units/departments and during shift changes
Staffing: 40% of staff say there are enough staff to handle the workload and work hours are appropriate to provide the best care for patients.
Six years on from this report being published, it is now time to review your patient safety culture to identify if improvements have been made in your hospital since this survey was last undertaken.
---

AHRQ Staff Survey on Patient Safety Culture
The Staff Survey on Patient Safety Culture developed by the AHRQ, are best practice and evidence-based surveys which will enable acute care providers to assess how their staff perceive various aspects of patient safety culture within their organisation.
Once providers have their base line assessment, quality improvement initiatives can then be put in place to improve the organisation's patient safety culture. HCI is licensed to provide these Staff Surveys on Patient Safety Culture developed by the Agency for Healthcare Research and Quality.
---
Why work with HCI?
Utilising HCI to co-ordinate the data collection and analysis helps to ensure neutrality and credibility of the results. Staff may feel more assured that their responses are confidential if the results are collected and analysed by an independent third party.
HCI will provide you with a dedicated resource who will perform all necessary activities to facilitate the collection and analysis of your survey results. Our experts have many years' experience in interpreting quality and patient safety data. From the baseline assessment we can work with you to identify key quality improvement initiatives and HCI can provide you with practical support to implement these initiatives.
---
Conclusion
HIQA (2015), note that a strong culture of safety is always characterised by effective governance arrangements which place patient safety at the top of the organisation's agenda. Without understanding the culture within an organisation it is difficult to improve systems and ensure that robust quality and patient safety processes are implemented effectively (HSE, 2015). Therefor, it is crucial for acute care providers to undertake an assessment of their patient safety culture to identify if their culture is having a positive impact on patient safety.
HCI is a provider of professional services in relation to patient safety, quality improvement, and regulatory compliance. We have over 16 years' experience in supporting health and social care organisations in building robust Quality and Safety Management Systems. With our expertise you can independently review your Patient Safety Culture and implement quality improvement plans which will positively impact on your patient safety outcomes.
For more information contact HCI on 01 629 2559 or info@hci.care.
---
References
HIQA, 2012. Report of the investigation into the quality, safety and governance of the care provided by the Adelaide and Meath Hospital, Dublin incorporating the National Children's Hospital (AMNCH) for patients who require acute admission.
HIQA, 2015. Report of the investigation into the safety, quality and standards of services provided by the Health Service Executive to patients in the Midland Regional Hospital, Portlaoise.
Kirkup, B., 2018. Report of the Liverpool Community Health Independent Review. V2.
HSE, 2015. Patient Safety Culture Survey of Staff in Acute Hospitals. Composite Results and Comparative Statistics Report.