Healthcare Regulatory Compliance and Accreditation
Best Practice Quality and Safety Management System
The healthcare sector is becoming increasingly regulated, and it is imperative that your organisation adheres to the standards proposed by the various governing bodies, including HIQA and the Mental Health Commission (MHC).
This can present challenges for organisations in attaining and maintaining regulatory compliance and establishing quality and safety management systems.
This is often attributed to a shortage of resources – including staff – which can negatively impact the ability to keep up to date with ever-changing policies and procedures in healthcare.
Where healthcare providers want to shift the focus from regulatory compliance to demonstrating a commitment to quality of care and demanding high quality outcomes for patients, then Accreditation, such as Joint Commission International (JCI) or CHKS, is the best tool for this goal.
HCI has significant experience in the development of quality and safety management systems that ensure compliance with regulatory and accreditation frameworks, including HIQA, MHC, JCI Accreditation and CHKS Accreditation. Our service involves conducting a Gap Analysis to get a baseline assessment, development of governance structures, process development, internal audit mechanisms and Key Performance Indicators (KPIs), quality improvement planning and staff training.
data-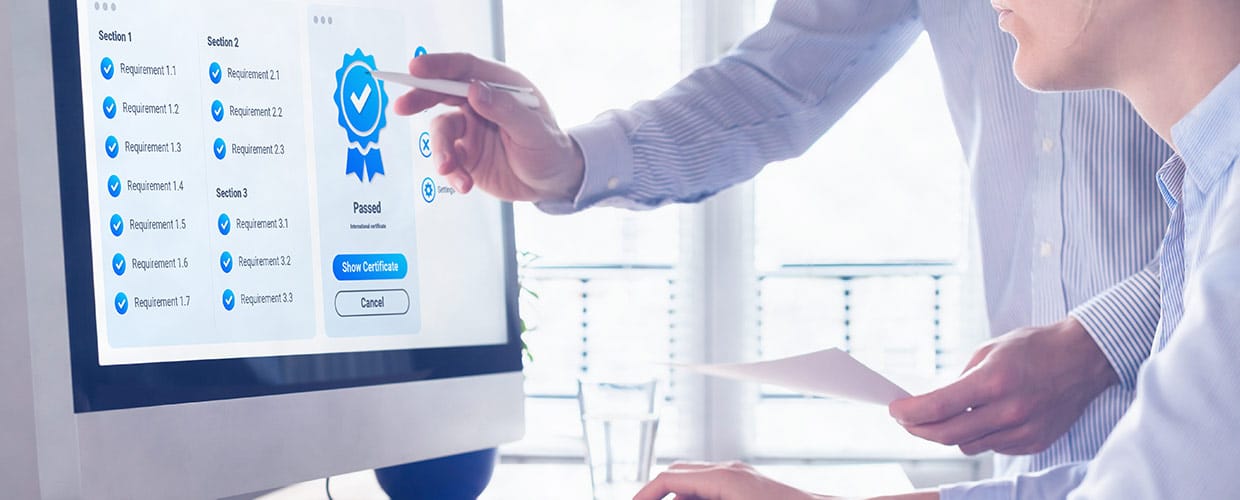 Expertise
We are a dedicated team of regulatory compliance experts improving quality and safety in the healthcare industry for nearly two decades.
Our commitment is to reduce the burden of compliance and develop regulatory compliant systems that help your organisation.
Results Focused
At HCI, we have a deep understanding of the practical application of health and social care standards.
We are results focused and have a 100% success rate in supporting healthcare organisations in the achievement of accreditation, including JCI Accreditation and CHKS Accreditation.
Governance Framework
We will help you implement governance frameworks that provide effective oversight of your service.
This will help you to understand what is happening within your QSMS and provide you with the information required to make effective decisions for patient safety.
Our Regulatory Compliance and Accreditation Specialist