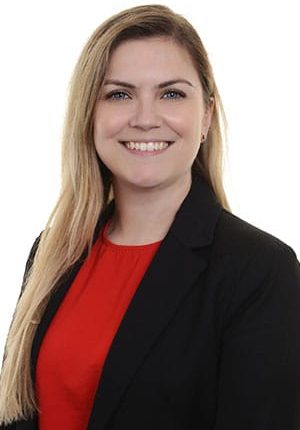 Patricia Fernandes
Director of Quality and Safety
As the Director of Quality and Safety, Patricia is responsible for the oversight and implementation of the projects undertaken by the Quality and Safety Team. Patricia provides quality assurance and project management to support HCI clients in the development of Quality and Safety Management Systems in their respective healthcare settings. As the Director of Quality and Safety, Patricia is also responsible for overseeing the ongoing regulatory compliance and accreditation support programmes for our clients, following the successful implementation of a Quality and Safety Management System.
To date with HCI, Patricia's experience focused on conducting Gap Analysis in line with specific regulations and National Standards, leading Internal Quality & Safety of Care Audits (both onsite and virtual), developing reports following onsite inspection and Gap Analysis and providing a high-quality overview of findings and recommendations. Patricia supports clients in the development of quality improvement initiatives to improve the effectiveness of care and service delivery to a vast number of healthcare organisations.
Patricia also assists clients with Incident Investigations and Governance Reviews, process mapping and developing policies and procedures on care and service provision, providing clients with expertise in relation to healthcare quality improvement, risk management and healthcare regulatory and accreditation compliance, assisting clients in the understanding and fulfilment of regulations, including JCI, CHKS, HIQA, ISO, and supporting the development and provision of training and education programmes.
With a background in Nursing, Patricia has several years of international and national experience working in the community and residential care services. Throughout her career, Patricia gained clinical and managerial experience with a great focus on Quality, Safety and Risk Management.
Patricia has broad experience in understanding regulatory requirements and inspection/audit processes across health and social care settings, including but not limited to the HIQA Standards and Regulations; HSE Frameworks, National Policies and Guidance; JCI Standards; CHKS Standards; and ISO Standards. Patricia supports the Quality and Safety Team to assist our clients in identifying areas for improvement and developing solutions to meet their regulatory / accreditation requirements.
Patricia holds a Nursing Degree, completed in Portugal, and an MSc degree in Quality and Safety in Healthcare Management with the Royal College of Surgeons in Ireland. Patricia is a certified trainer in the European Union, holds the Yellow Belt in Lean Training and has completed the ILM Certificate in Leading Quality Improvement.