Why is Risk Management in healthcare important?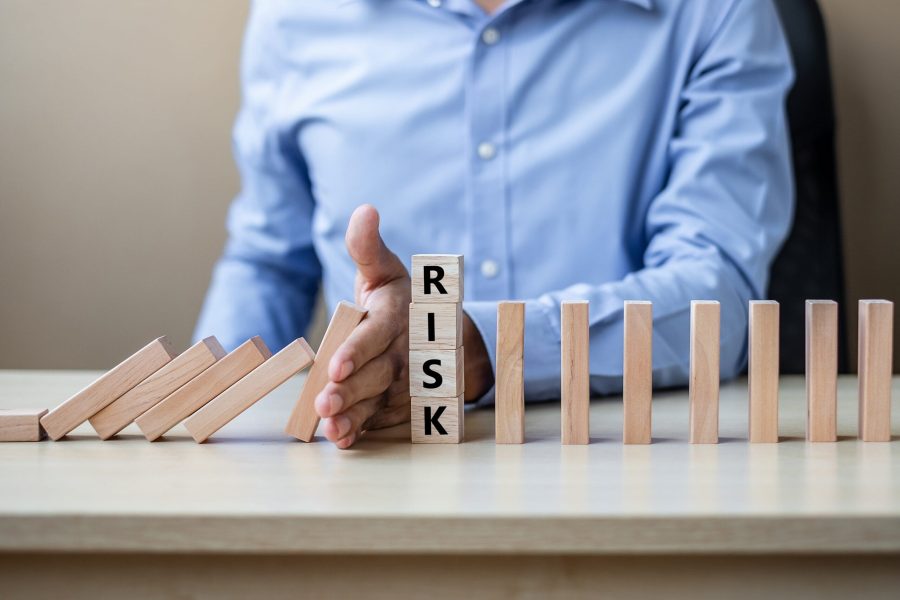 Introduction
Risk management in healthcare is a means of identifying, assessing, prioritising and controlling risks across an organisation. It is a key element of good governance and underpins the ability to provide safe and effective care and supports to people who use health and social care services. Risk management is a continuous process which demands a proactive approach by an organisation to prevent harm or loss.
In HCI's research paper "The Healthcare System: Will We Ever Learn? – A Review of the Common Themes arising from UK and Ireland Healthcare Inquiries", HCI found that Risk Management was one of the common themes arising between Ireland and UK serious events. The inquiries reviewed identified systematic failings in the organisations risk management approaches that directly impacted on quality and safety of the services provided to patients. For example, the Liverpool Community Health NHS Trust was found to have no clear and effective system in place to manage risk or to communicate identified risks to senior management within the wider NHS. The Scally Report identified inherent weaknesses in the CervicalCheck risk management processes, including the manner in which the risks were identified, communicated and managed, and in particular the processes by which serious risks could be escalated. In the Portlaoise Hospital Report HIQA found that risks were not comprehensively reviewed or addressed at senior level, all known risks were not captured, and staff were not confident in local and regional systems.
In this blog we detail the principles of Risk Management, some of the advantages and challenges and provide some guidance on service indicators that can be used to support the identification of risks.
---
Principles of Risk Management
The following principles of risk management are identified in the HIQA Guidance on Risk Management (2014):
The identification, assessment and management of risk promotes the independence and social inclusion of older people.
The assessment of risk highlights both the negative and positive aspects of any situation.
Risks change as circumstances change and need to be reviewed on a regular basis.
Information used and recorded needs to be as comprehensive and accurate as possible.
Identification of risk carries a duty to do something about it.
Involvement (SU, family, advocates, professionals / staff) improves the quality of risk assessment, management and decision making.
Risk taking involves everyone working together to achieve positive outcomes.
---
The Advantages of Risk Management
Risk management has many real benefits for a healthcare organisation, including:  
Provides a safe, quality service to service users and staff.
Improves Governance.
Gain a true understanding of an organisation and its services:
Improves organisational learning and communication.
Improves mandatory and voluntary reporting.
Improves stakeholder confidence and trust.
Work proactively to identify and treat risk as needs changes.
Increase staff awareness on risk areas.
Improves the organisation's safety culture.
Leads to more effective decision making.
---
The Challenges of Risk Management
As discussed in HCI's Research Paper there are challenges with risk management which can have negative consequences that directly impact on the quality and safety of the services provided to the service users. Some of the challenges include:
Can be time consuming.
Often difficult to know where to start.
Paperwork and duplication across the risk registers.
Roles and responsibilities eg. who is responsible for what area of the risk register.
Active monitoring of risks and updating of risk register.
Prioritisation of risks.
---
Service indicators to support identification of risks
Healthcare organisations need to be able to effectively use service indicators to understand their organisation and be responsive to risk. Indicators which are harnessed from real time data, can provide a true reflection of the service activities and support the identification of issues or potential risk areas. The areas of service where indicators may arise from include:
patient-safety incidents and other incidents involving patients and staff
complaints, concerns and compliments
findings from risk assessments / gap analysis
legal claims
audits
satisfaction surveys
findings and recommendations from national and international reviews and investigations
casemix, activity and performance data.
Where the information from these indicators is effectively gathered, extracted and analysed, it can provide real oversight of the service and can be effectively utilised to manage risk and develop quality improvement initiatives.
---
Conclusion
Historically risk management was a reactive model, but we can see that being proactive with risk management enables the service to get out ahead of potential issues and work to identify controls that can minimise risks or reduce the potential impact of an issue. Although risk management is viewed as everyone's business, it must be driven by senior management to ensure that it is seen as a priority.
At HCI, we help providers of health and social care make intelligence driven decisions to attain, manage and improve quality, safety and regulatory compliance. Since 2005, we have supported health and social care organisations to build comprehensive risk management systems to effectively manage and reduce risks in their organisations. If you would like support in developing a Risk Management System, contact HCI at info@hci.care.
---
Download a copy of the HCI Research Paper
The Healthcare System – Will We Ever Learn?
A review of the common themes arising from UK and Ireland Healthcare Inquiries.