Utilising real time quality and safety data in healthcare to improve delivery of services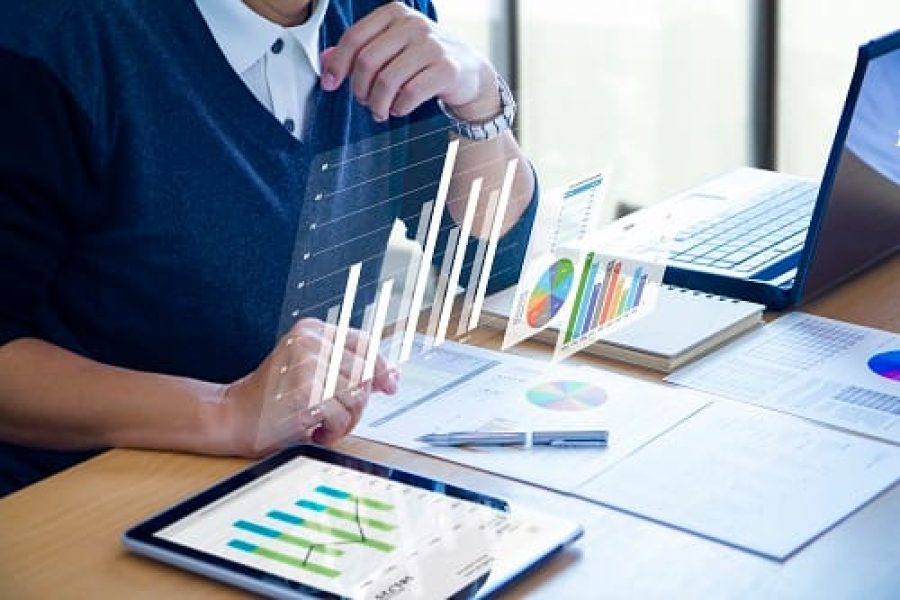 Introduction
"Accurate, relevant and timely data is essential in order to deliver services and improve health and social care." HIQA 2018
One of the most fundamental goals of healthcare is to improve the quality of life of people by enhancing their health. Leveraging real time quality and safety data analytics supports the healthcare provider in achieving this goal.
In the past many Quality Management Systems were paper based, time consuming and did not link up with each other. Information was not readily accessible in a centralised format, limiting the healthcare provider's efforts to improve quality and efficiency. Fortunately, we now have Quality Management Information Systems (QMIS), that allow us to streamline processes and effectively manage key quality processes such as document control, audits, incidents, risks, complaints and Quality Improvement Plans (QIPs).
During our years of implementing Quality Management Information Systems within healthcare settings, we have listened and responded to the needs of our clients and developed QualSIP.
QualSIP, HCI's Quality and Safety Intelligence Portal provides healthcare organisations with real time data analysis of all the key QSMS metrics. QualSIP reduces administrative duties around collating reports and gives healthcare professionals instant access to critical data and trends in real time that can help to identify and address gaps in care, quality assurance or risks, supporting them to make improvements in clinical and quality outcomes.
Continue reading our blog to find out more about QualSIP.
---
QualSIP – what is it and how does it work?
HCI's clients use QualSIP to ensure appropriate and useful data is gathered, extracted and analysed for their organisation. This data is extracted directly from the QMIS and other agreed data sources such as e-Forms or other SQL relational database systems.
QualSIP provides dynamic dashboards and analysis, via an online portal, displaying real time governance intelligence. This data provides healthcare organisations with insight into their quality and safety management system so that they can make informed decisions.
---
What type of data can be extracted from QualSIP?
Data displayed includes governance intelligence, clinical data, quality and safety activities, key risk areas, quality requirements and incident management. Examples of key customisable metrics include:
QMIS metrics
Trending incidents by type, location or status eg. medication management, slips/trips/falls.
Incidents by risk levels.
Complaints by type, location or risk ratings.
Audits completed, scheduled or not performed.
Breakdown of document acknowledgement and outstanding acknowledgements by departments.
Number of documents eg policies and procedures which are overdue for review or due in the next 90 days.
Quality Improvement Plans (QIPs) raised, closed or open.
QIPs by risk rating or by department.
Examples of other potential metrics which are available via software integrations:
Bed Occupancy levels
Staff levels or turnover
Wage costs eg agency staff
Care plans completed, in progress, planned
Resident assessments completed or planned
Nutrition Intervention eg, residents with or without weight loss
Subcommittee meetings completed or not completed
Resident/patient Satisfaction Ratings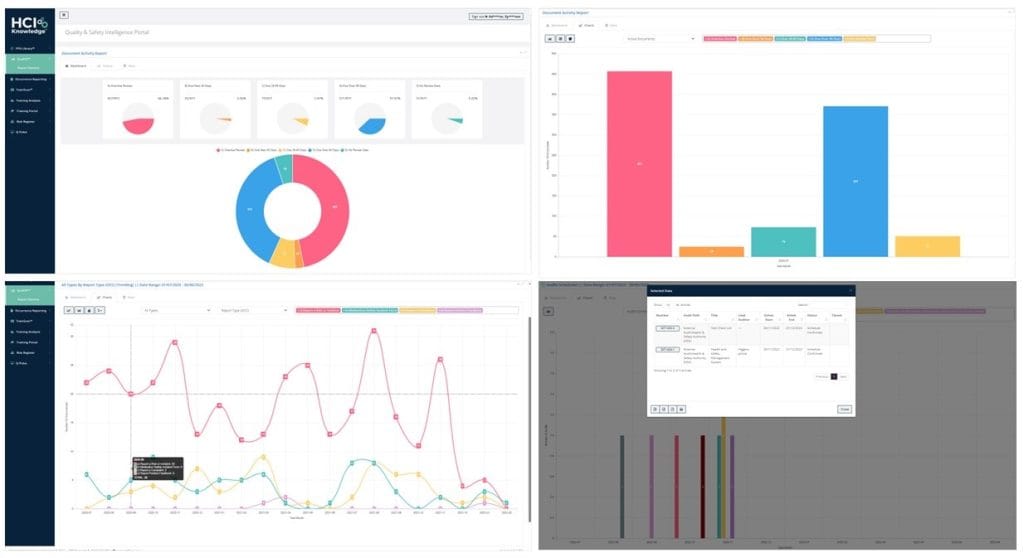 ---
What are the benefits of HCI's QualSIP for healthcare organisations?
Real time quality and patient safety data access: This allows for more informed and timely decision making.
Annual, quarterly and monthly trends: Trending of data allows for risk areas to be easier to identify and therefor be actioned upon in a more efficient manner to limit or mitigate potential risks to the patient / resident.
Customisable dashboards and reports: Spend less time collating information and statistics into reports for meetings. HCI can customise real time data dashboards and reports for you, giving you more time to spend with your patients/residents.
Data extraction from information systems and manual inputs: HCI can pull data from many sources and present it in user friendly dashboards and dynamic graphs.
Drill down and action the individual data components: As the graphs are dynamic you have the ability to click on them for more information and open the corresponding reports or documents.
Analysing large amounts of aggregated quality and safety data can provide actionable insight to improve operational quality and efficiency.
HCI's Quality Information Systems Specialists provide data interpretation and recommendations: At each Quarterly meeting HCI's specialists will review the corresponding quarterly data and highlight any potential risk areas or data trends that may need to be addressed, for example is there a particular incident that occurs on a particular day of the week, what risk rating is this incident and how can it be addressed?
---
Conclusion
Healthcare organisations are fortunate to now have mechanisms that allow for large amounts of quality and safety data to be gathered, analysed and presented in a format that allows for easy interpretation, enables better decision making and frees up valuable time to spend with the patient.
HCI's QualSIP is an innovative interface that meets the needs of healthcare providers. It is a practical and user-friendly solution which supports the overall governance framework.
If you would like more information or a demo of QualSIP then contact HCI today.