The Importance of Document Control in Healthcare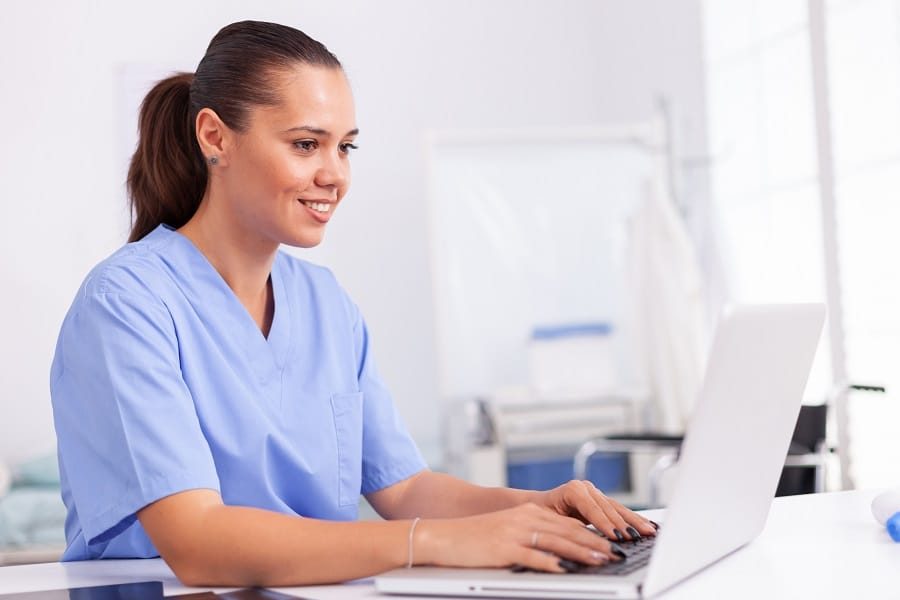 Introduction
Document control in healthcare refers to the systematic management, organisation, and tracking of documents within the healthcare organisation. It involves establishing structured and controlled processes to create, approve, distribute, store, review and archive documents throughout their lifecycle.
The importance of document control in healthcare cannot be overstated. Healthcare organisations are responsible for managing vast amounts of information, including key documents such as Policies, Procedures, Protocols and Guidelines (PPPGs). Implementing an effective document control process and system helps to ensure document accuracy, accessibility, and security while facilitating compliance with regulatory requirements and organisational standards. It is a critical component of quality management, information governance, and operational efficiency.
In this blog, we delve further into the significance of document control in healthcare and provide some tips for an effective document control process.
---
Importance of Document Control
Improves Patient Safety: Core to every healthcare organisation is patient safety. Errors in documentation, such as out-dated information, can lead to adverse events including misdiagnoses, incorrect treatments, and medication errors. Proper document control ensures that PPPGs are accurate, up-to-date, and easily accessible by staff, reducing the risk of adverse events and improving overall patient care.
Demonstrate Regulatory Compliance: Healthcare is one of the most heavily regulated industries, with numerous regulations and national standards requiring the implementation and upkeep of key PPPGs essential to the delivery of safe, effective care. Document control helps healthcare organisations to demonstrate their regulatory compliance by tracking staff members acknowledgement of receipt of documents and demonstrating that you have reviewed and updated policies, within the required timeframes. Utilising an electronic Document Management System is the most effective way to do achieve this.
Drives Quality Improvement: Continuous improvement is a core principle in healthcare. Document control plays a pivotal role in this process by allowing organisations to manage, review and update their PPPGs in line with current best practice. By identifying trends, incorporating new regulatory and best practice requirements, healthcare providers can make informed decisions, update their PPPGs, disseminate to staff and educate and train them, which will drive quality improvement and enhance the overall quality of care they deliver.
Promotes Efficient Communication: Healthcare is a team effort, involving multiple departments and professionals working together. An effective document control system ensures that information flows seamlessly between the teams and departments. Having access to accurate and up-to-date documents, such as PPPGs, streamlines communication, improves care, and reduces the likelihood of misunderstandings and errors.
Improves Document Governance: As part of the document control process, a document owner and a document approver are delegated. This means that the appropriate person is developing and reviewing the document throughout its lifecycle, and the appropriate management person is approving the content and corresponding changes.
Streamlines Operations: Managing paper-based records is not only cumbersome but also prone to errors, misplacements, and damage. Utilising an electronic solution for document control helps to centralise records, making them easier to manage and retrieve. This not only saves time but also reduces administrative overhead.
Provides Data Security: Protecting information is a top priority in healthcare. Electronic document control systems incorporate security measures like access controls and audit trails to safeguard important documents.
---
Tips for Ensuring an Effective Document Control Process
Implementing an efficient document control process is crucial for healthcare organisations. Here are some tips to help providers manage this process effectively:
Establish Clear Policies and Procedures: Begin by creating comprehensive policies and procedures for document control. Outline the entire lifecycle of a document, from creation and approval to distribution and disposal. Ensure that all staff members are aware of and trained in these procedures.
Assign Responsibility: Designate a specific individual, such as a Quality Manager or an Operations Manager, responsibility for overseeing document control. They can assign relevant roles in the document control process such as document owners and document approvers. Having clear lines of responsibility ensures accountability.
Utilise Document Classification Codes: Categorise documents based on their area of service, for example GM (Governance & Management), RR (Resident Rights), PR (Protection), QL (Quality of Life), HR (Staffing), IM (Information Management).
Implement Numbering Allocation: Utilise a sequential numbering allocation to maintain a master documentation log eg. GM-001.
Revision Control: Implement a robust revision control system to avoid confusion and errors resulting from outdated documents. Clearly label documents with revision numbers and dates and ensure that only the latest version is in use. Maintain a log detailing the date of release of updated revision for implementation.
Access Controls: Define and implement access controls based on roles and responsibilities. Only authorised personnel should have access to make changes or carry out actions to documents. Regularly review and update access permissions to reflect changes in staff roles and responsibilities.
Periodic Review and Updating: Regularly review and update documents, especially those related to policies and procedures. At a minimum, documents must be reviewed every three years, but as healthcare is an evolving sector, documents should be reviewed and updated, when necessary, in accordance with the latest industry standards and best practices.
Audit Trails: If using a document management system, enable audit trails to record who made changes and when they were made. Audit trails are valuable for tracking document history and ensuring compliance.
Document Retrieval and Search: Implement a user-friendly document retrieval system such as HCI's PPG LibraryTM, that allows staff to immediately locate documents when needed.
Regular Training and Education: Continuous training is essential for keeping staff informed about document control policies and best practices. New employees should receive training, and refresher courses should be provided to existing staff.
Disposal and Retention: Establish clear guidelines for document retention and for making documents obsolete. Once a document has been updated and distributed, the previous version should be marked obsolete and removed from circulation. Obsolete documents should be retained by the Quality Manager and moved to an Obsolete Register.
Secure Document Storage: Ensure that electronic documents are stored on secure servers with appropriate encryption and backup mechanisms. Physical documents should be stored in locked cabinets or rooms, with access limited to authorised personnel.
Collaborative Tools: Utilise collaborative document control tools that enable multiple users to work on documents simultaneously. A Document Management System is a great tool for this as it ensures that contributors are working for the most recent version.
Regular Auditing and Compliance Checks: Conduct regular internal audits to ensure compliance with document control policies. Address any non-conformance issues promptly and use audit results to improve your document control processes.
---
Conclusion
Healthcare organisations that prioritise document control are better equipped to adapt to changing regulations, embrace technological advancements, and ultimately provide better care to their patients. The importance of document control in healthcare cannot be underestimated—it's not merely an administrative function but a fundamental pillar of quality healthcare delivery.
At HCI we help providers of health and social care make intelligence driven decisions to attain, manage and improve quality, safety and regulatory compliance. We have almost two decades of experience helping health and social care providers to implement best practice Quality Management Information Systems, including Document Management Systems. With our help you can transform your document control process and ensure that your staff have access to the most up to date information at all times.
If you would like any further information, please contact HCI on 01 629 2559 or info@hci.care.