Managing Risks in Health and Social Care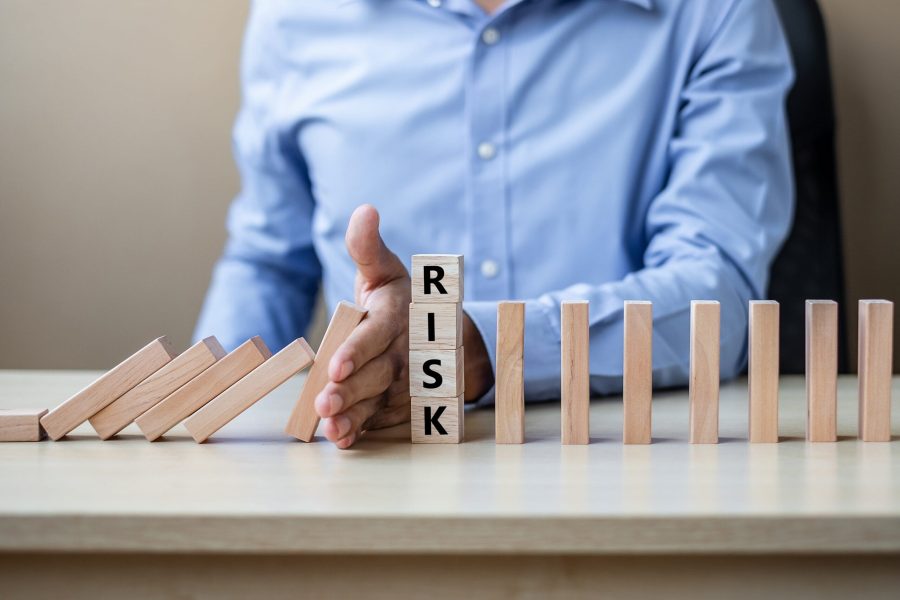 Introduction
In the complex landscape of healthcare and social care, managing risks is of utmost importance to ensure the safety and well-being of patients and service users. Effective risk management strategies can help healthcare organisations and social care providers proactively identify, assess, and mitigate potential risks, thereby creating a safer environment for all stakeholders.
In this blog, we provide guidance on some of key principles of risk management and best practices involved in managing risks in health and social care settings.
---
Step1: Understanding Risks in Health and Social Care
Risks in health and social care encompass a wide range of factors that can jeopardise patient or service user safety, compromise the quality of care, or impede the effective functioning of the organisation.
The common risk types in health and social care are corporate risks (including risks to staff and visitors), service and care provision risks, individual risks to service users and health and safety risks. These risks may arise from clinical processes, technological systems, human error, external events, audit reports, observation, service user feedback, complaints log, or regulatory non-compliance. It is crucial that the service adopts a comprehensive approach to identify and categorise risks, to ensure they are managed appropriately. Risk Registers are used to support this function. The risk register is a database of the risks identified by an organisation and it is a means of identifying, assessing, managing and monitoring all significant risks coherently.
Step 2: Establishing a Risk Management Framework
A well-defined risk management framework serves as the foundation for effective risk mitigation strategies. Risk management is a continuous process, and it must be both proactive (use information to prevent harm or loss) and responsive (action is taken following an adverse event, incident or near miss). HIQA, 2014.
Key components of a robust framework include:
Risk Identification: Risk identification determines what might happen that could affect the organisation as a whole, or a service user during the provision of services and care and how those things might happen (HIQA, 2014). Regularly conduct risk assessments across all areas of the organisation to identify potential vulnerabilities. Information may be gathered from a number of sources including observation, staff workshops, incidents, complaints and audit processes. To identify the potential service and care provision risks, you must ensure that the views of the service users, and/or advocates are all taken into account in identifying risk while also applying their own expertise and experience. In terms of individual risk management, it is important to remember that residents / service users have a right to positive risk taking. Therefor you must support them to assess the risks associated with the choices they make and to weigh up the benefit and the potential harm.
Risk Assessment: Risk assessment is the overall process of risk analysis and risk evaluation. Its purpose is to develop agreed priorities for the identified risks. It involves collecting information through observation, communication and investigation. It is an ongoing process that involves the management of relevant information. A risk matrix is a tool utilised for rating risks and assisting in prioritisation. The likelihood of an event occurring, and the impact should it occur are used to produce an overall rating for the risk. (HIQA, 2014).
Risk Treatment: Following identification of the risk level, you must take steps to mitigate the issue and implement any controls or improvements considered. Controls may be preventive, responsive, or supportive to promote the potential benefits of taking appropriate risks and to reduce the potential negative consequences of risk. Once controls have been selected, they must be allocated a timeline and a responsible person. Once the controls have been implemented, the Risk Level must be reassessed. Where controls have not been implemented by the responsible person, within the agreed timeframe, then this should be brought to the immediate attention of Management.
Risk Monitoring and Review: Risk management is a dynamic process, and its outputs must be reflective of the ongoing changes from both an organisational and individual perspective. It must be in line with incident report findings and must be reviewed post significant change. There should be an annual review at a minimum for all risk management outputs. The review should incorporate a review of how effective the risk management process has been to date and to ensure that all proposed changes have been incorporated.
Risk Reporting: Regulations require that the risk management policy in a service includes arrangements for the identification, recording, investigation, reporting and learning from serious incidents or adverse events involving people who use the service. Services must identify and comply with all regulations and standards relevant to their service, including those for reporting (HIQA, 2014).
Step 3: Fostering a Culture of Safety
An organisation's culture plays a crucial role in risk management. Encouraging a culture of safety fosters open communication, proactive reporting of incidents or near misses, and a shared commitment to continuous improvement. Key elements of a safety culture include:
Leadership Commitment: Management must prioritise risk management and set a clear example through their actions and decisions. This includes allocating resources for risk management initiatives, ensure staff are knowledgeable on the risk management process, and promoting a blame-free environment.
Staff Engagement: Engage and involve frontline staff in risk management efforts. Encourage them to report incidents, near misses, and hazards promptly, and provide them with the necessary training and tools to effectively contribute to risk mitigation.
Communication and Learning: Promote effective communication channels to share knowledge, lessons learned, and best practices related to risk management. Foster a culture of continuous learning, emphasising the importance of continuous quality improvement and service user safety.
Collaboration and Partnerships
Managing risks in health and social care often requires collaboration with external stakeholders. This includes engagement with regulatory bodies, sharing of best practices within the industry, and learning from the experiences of other organisations. Collaborative efforts can help identify common risks, devise standardised approaches, and contribute to the overall improvement of patient safety and care quality.
---
Conclusion
In health and social care, managing risks is a fundamental responsibility. By implementing a robust risk management framework, fostering a culture of safety, and promoting collaboration and partnerships, healthcare organisations and social care providers can effectively identify, assess, and mitigate risks to safeguard service user safety. By prioritising risk management efforts, we can work help ensure service users receive safe, high-quality care in a secure environment.
At HCI we help providers of health and social care make intelligence driven decisions to attain, manage and improve quality, safety and regulatory compliance. We have almost two decades of experience helping health and social care providers to implement robust Risk Management Frameworks. We can conduct risk assessments, support the development of risk registers, conduct risk audits and provide risk management training to ensure staff have the appropriate knowledge and skills.
If you would like further information on our Risk Management Support contact HCI at +353 (0)1 629 2559 or email info@hci.care.
References
Health Information and Quality Authority (HIQA, 2014). Guidance on Risk Management.