Lessons learned for Change Management when implementing a Quality Management Information System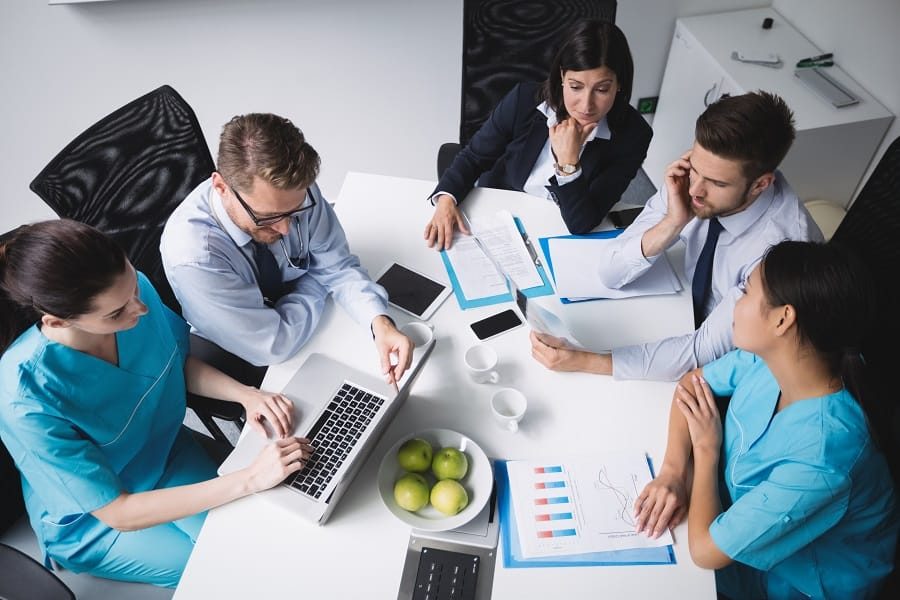 Introduction
Health and social care organisations are increasingly embracing digital health transformation to improve their quality management practices and reduce the burden of demonstrating regulatory compliance. Implementing a Quality Management Information System (QMIS), enables the healthcare provider to streamline processes, enhance service user safety, and drive overall performance. However, successful implementation requires effective change management strategies to ensure smooth adoption and utilisation by the stakeholders involved.
HCI has been implementing QMIS in health and social care organisations for almost two decades. During this time, we have seen good change management and bad change management in practice. In this blog, we will discuss the key lessons learned for change management when implementing a QMIS.
---
What is Change Management?
Change in the workplace can occur in different ways, introducing new ways of working, such as new processes to follow, or a new computer system to use. Change management is about understanding that most people find change, challenging, confusing and sometimes unsettling.
Good change management practices help people adjust to new ways of doing things, in a way that helps them to feel included, empowered, and ready to embrace the new way of doing things. It involves proper planning, communication, resources, user involvement, and an effective change management process.
---
Lessons Learned for Good Change Management
Below are some change management focus areas to consider when implementing a new technology, such as a QMIS.
Understand the need for the change: An organisation should understand the reasons for the change and the impact it will have on stakeholders.
Have a plan in place: When implementing a new QMIS, that will impact on the day-to-day processes, it is crucial to have a clear plan that outlines the steps that need to be taken to successfully implement the QMIS. The plan should detail clear objectives, tasks, timelines, milestones and responsibilities for each phase of the implementation. Strategies should also be included to address resistance, manage risks and monitor progress. Incorporate mechanisms for feedback and continuous improvement, ensuring that the plan remains dynamic and adaptable to evolving circumstances.
Communication: Communication is crucial to good change management. It is important to identify who will be impacted by the change and present them with a clear picture of what the change is, why it is happening and what it will mean for them once it comes into place. Ensure that all stakeholders are informed of the change and its implications early in the implementation process. By communicating with key individuals and departments from the beginning, you can build a sense of ownership and commitment. Engage with clinical staff, administrative personnel, IT teams, and other relevant stakeholders to understand their needs, concerns, and expectations. Effective communication throughout the implementation journey is essential to foster transparency, manage expectations, and address any potential resistance.
Appoint a dedicated Project Manager: In every change, someone within the organisation must take the lead. This might be a dedicated project manager or a team leader who understands the need for change and is empowered to determine the approach and oversee its implementation. This person and their attitude towards the change, will determine how well it is received, so they must believe in it and demonstrate their commitment to the wider team.
Resources: Ensure there is adequate resources for the project, including budget, personnel, and time.
Implement your change according to the plan: Follow the plan to implement the change and monitor it to make sure it is successful. This will help stakeholders to feel assured that what you said you were going to do is happening, they will know what is happening next and it will give them confidence in the fact that you know what you are doing.
Stakeholder Involvement: Involving your stakeholders ensures that their needs are met, and the change is successful. Stakeholders can provide valuable feedback on the system design and implementation process, and their input can help to identify potential issues and improve the user experience. Involving stakeholders also helps to build trust and confidence in the new system, which can lead to higher adoption rates. Involving stakeholders can help to ensure that the change is managed in an effective and efficient manner as everyone involved is aware of what is happening.
Appointing 'champions': As mentioned, stakeholders are the people affected by the change, and ideally and if possible, 'champions' should be selected from within this cohort to embrace the change and drive it from within. These champions may collectively be represented by a stakeholder manager, or a change manager and they may be involved in delivering training to their colleagues.
Provide comprehensive Training and Support: Effective training and support are key to overcoming resistance and empowering users to embrace the new QMIS. Develop a comprehensive training program that is tailored to the different needs of various user groups. Once the QMIS is implemented, it is important to provide dedicated resources, such as super-users, or an external QMIS support service to help guide staff in using the system to ensure that it is adopted correctly and utilised to maximum functionality.
Evaluate: Evaluate the process to identify areas for improvement and ensure that the change is successful. This can be done in a number of different ways, for example you can measure adoption rates, gather feedback and measure performance metrics, but you will really only know if your change has been effective by observing your teams working with the new processes or systems. If there has been poor change management, then this leads to refusal to adopt, complaining, hanging on to old processes, and a lack of understanding how to do things in the new way.
Foster a Culture of Continuous Learning and Improvement: A successful QMIS implementation is not a one-time event but an ongoing process. Encourage a culture of continuous learning and improvement within your organisation. Emphasise the importance of data-driven decision-making and the role of the QMIS in facilitating quality improvement initiatives and improving patient safety. Regularly review system performance and user feedback to identify areas for optimisation. Actively involve frontline-users and encourage their ideas for system enhancement and take steps to incorporate valuable feedback into future updates.
---
Conclusion
Implementing a Quality Management Information System can significantly transform healthcare organisations, driving improvements in quality, safety, and efficiency. However, successful implementation relies on effective change management. As you are transforming people's day to day working practices, it is important not to underestimate the impact of change on the people affected by it.
By developing a strong plan, actively engaging stakeholders, ensuring appropriate resources, providing comprehensive training and support and monitoring the implementation, organisations can navigate the challenges and ensure a smooth QMIS implementation.
At HCI we help providers of health and social care make intelligence driven decisions to attain, manage and improve quality, safety and regulatory compliance. Our digital health transformation specialists have been implementing Quality Management Information Systems in health and social care organisations for almost two decades. Not only that, but we also provide ongoing maintenance, administration and support of our clients' systems to ensure that they are maintained in line with best practice, and that users have continuous access to knowledgeable support.
If you would like any further information, please contact HCI on 01 629 2559 or info@hci.care.