Enhancing your Infection Prevention and Control Measures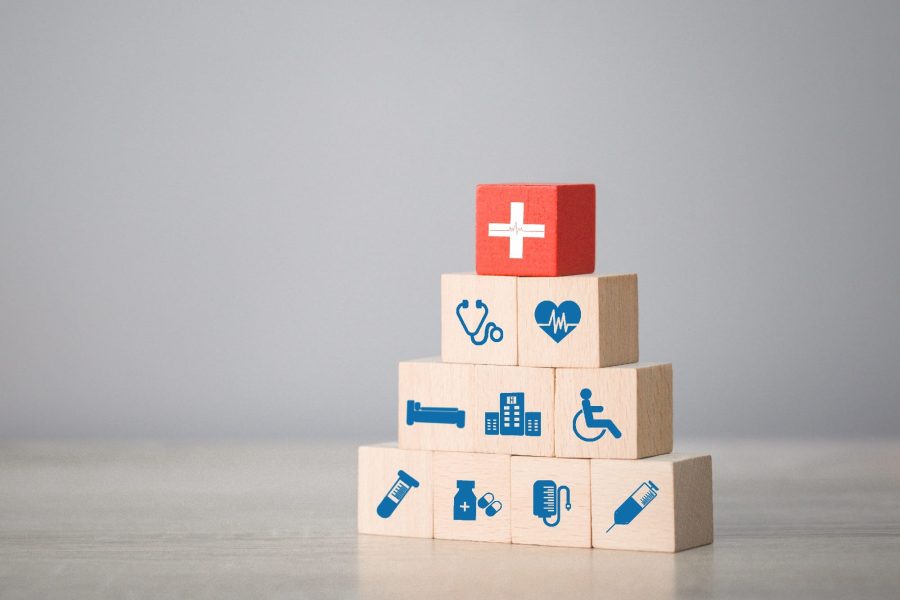 Introduction
The COVID-19 pandemic has presented many challenges to the Nursing Home Sector. Long-Term Residential Care Facilities by nature tend to be congregated settings, where a vulnerable cohort of people reside. Consequently, these residents are identified as having a higher risk of susceptibility to infection and subsequent adverse outcomes. In order to protect residents, it is essential nursing homes have robust Infection Prevention and Control (IPC) programme and practices in place to ensure that residents receive safe and effective care.
In this blog post we discuss the need for enhanced Infection Prevention and Control Measures and the benefits of seeking external support to ensure that your nursing home has the necessary measures in place to protect residents and staff.
---
What have we learnt about Infection Prevention and Control since March?
Since the COVID-19 pandemic first emerged, two critical reports have been published summarising the impact of COVID-19 on nursing homes in Ireland. Both reports make reference to the importance of IPC and the need for enhanced measures to be implemented.
In the COVID-19 Nursing Homes Expert Panel: Final Report published in August 2020, it was noted that effective infection prevention and control measures played a central role in preventing and controlling the transmission of COVID-19 to nursing homes and in tackling the spread of COVID-19 in facilities where the virus is present.
It was acknowledged in HIQA's Report on The Impact of COVID-19 on Nursing Homes, that Infection prevention and control knowledge and competence commensurate with a pandemic was not available in nursing homes. 50% of nursing homes inspected during May 2020 and the time of writing HIQA's report, were deemed non-compliant with the Infection Prevention and Control Regulation.
Although nursing homes are required to have effective infection prevention and control measures in place at all times, the nursing home sector, along with all of society, had never experienced a modern pandemic before.  HIQA's report acknowledges that the COVID-19 pandemic has heightened awareness around infection prevention and control and resulted in nursing homes needing to take additional measures to keep residents safe going forward.
---
Infection Prevention and Control – Next Steps
The COVID-19 Nursing Homes Expert Panel Report identified over 80 recommendations for the nursing home sector. Among these were a set of recommendations directly related to IPC and the Nursing Home Provider, including but not limited to:
Each nursing home should adopt a clear IPC strategy, including deep clean protocols, for itself which should be incorporated into its preparedness plan. It should be reviewed regularly to ensure consistency with the HSE's community IPC strategy
Infection control training should be mandatory for all grades of nursing home staff.
Every nursing home requires onsite access to a trained infection control lead on each shift. That lead will ensure IPC protocols are implemented and will support staff to do so.
HIQA also recently published the COVID-19 – An assurance framework for registered providers – preparedness planning and Infection prevention and control measures which places significant new demands on residential homes if they are to be assured of compliance. Registered providers now must complete a self-assessment every 12 weeks  relating to IPC and they must also implement Quality Improvement Plans to address any areas for improvement.
---
HCI's Infection Prevention and Control Supports
HCI have a dedicated team of Quality and Safety Specialists who can support the implementation of enhanced infection prevention and control measures in order to meet regulatory compliance and to support the ongoing provision of safe, quality care to your residents.
Our support offering includes:
1)  IPC Strategy Development
HCI can work with you to develop a clear Infection Prevention and Control Strategy that is based on National Standards and reflective of HSE and HPSC guidance around Infection Prevention and Control.
2)  IPC Audit
HCI can conduct an independent audit of your nursing home's current system of IPC against HIQA's National Standards for infection prevention and control in community services 2018. HCI's report will detail areas of good practice and areas for improvement and outline a set of Quality Improvement Plans to address these areas. This audit establishes the current baseline of the resident system of IPC and forms a strategy for improvement.
3)  IPC Education and Training
HCI can support your nursing home through the delivery of IPC Education and Training that is based on best practice, regulatory requirements and up to date public health guidance. Our training programmes can be online via webinar to your staff. Staff will receive a certificate of attendance on completion of the training course.
4)  IPC Policies and Procedures
HCI have a dedicated Best Practice Team who keep up to date with all regulations, standards and new guidance. Our team do the hard work for you and incorporate all guidance into our policies and procedures. Specific policies relating to COVID-19 and IPC can be purchased on hcicaretools.com.
---
Conclusion
HCI is a provider of professional services in relation to resident safety, quality improvement, and regulatory compliance. We have over 15 years' experience in supporting nursing homes in improving the quality and safety of services. Now more than ever, Nursing Homes must ensure that they have effective IPC practices in place within their homes. HCI understands the significant requirements needed and has the experience to support you to implement the necessary improvements to ensure the ongoing safety of your residents and staff.