Galway Plastic Surgery Receives CHKS Accreditation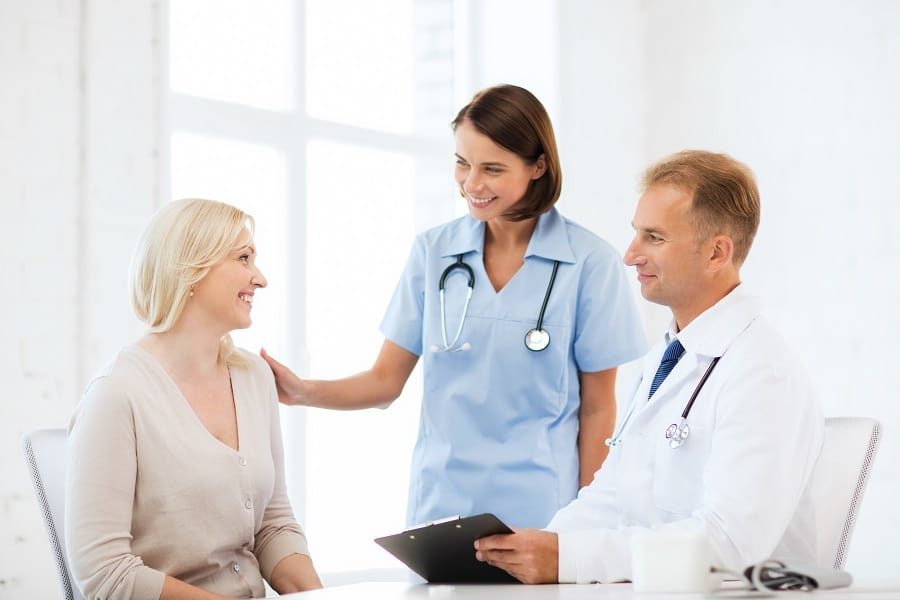 "HCI were our providers of choice to support Galway Plastic Surgery in achieving CHKS Accreditation due to their extensive experience and reputation in supporting health and social care organisations in meeting accreditations standards. HCI provided us with a detailed roadmap to implement a best practice Quality and Safety Management System to fulfil the CHKS standards and supported us in the lead up to our accreditation survey, ensuring that we were fully prepared. We are delighted to have achieved CHKS Accreditation."

Niall McInerney
CEO/Clinical Director, Galway Plastic Surgery
Background
Galway Plastic Surgery aims to provide prompt and world class care to patients with benign and malignant skin lesions and patients requiring hand surgery. As Galway Plastic Surgery wanted to set the standard in terms of operating in line with best practice and to the highest level of care and patient safety, they decided to seek accreditation against the CHKS Health and Care Standards 2022.
To achieve accreditation, Galway Plastic Surgery recognised the need to implement a robust Quality and Safety Management System (QSMS) to fulfil the CHKS accreditation standards. As a result, they requested HCI to provide ongoing quality and safety support in preparation for their CHKS accreditation survey. In 2023, Galway Plastic Surgery successfully received accreditation in line with the CHKS Health and Care Standards 2022.
Objectives
Develop a structured and detailed work plan to support and guide Galway Plastic Surgery to achieve CHKS Accreditation.
Implement a Quality and Safety Management System which fulfills the requirements of the CHKS Health and Care Standards 2022, the National Standards for Safer Better Healthcare, 2012, and best practice in general.
Provide guidance and support to Galway Plastic Surgery in preparing for the CHKS Accreditation Survey.
Solution
In order to support the Galway Plastic Surgery to develop a QSMS in line with, and to achieve CHKS Accreditation, HCI provided the following solution:
Dedicated Quality & Safety Specialist.
Detailed Project and Work Plan.
Governance Structure Development.
Care and Non-Care Process Development.
Support Implementation of QIPs.
Onsite Patient and System Tracers.
Education and Training for Staff.
Mock Interviews with Staff.
CHKS Survey Support and Document Preparation.
Challenge
Due to the impact of COVID-19, there was a backlog of patient referrals at the clinic. It was imperative that patient care was the priority, so a solution was put in place to support a high standard of care and the achievement of CHKS accreditation. Timeframes for the project were adjusted to ensure there was sufficient resources for both ongoing patient care and the CKHS accreditation project. We also prioritised the development of best practice processes for patient care.
Outcome
Galway Plastic Surgery successfully achieved CHKS Accreditation in line with the requirements of the CHKS Health and Care Standards 2022.
Galway Plastic Surgery have implemented a best practice, Quality and Safety Management System, that supports them in meeting their objective of delivering care to the highest standard of patient safety.
Benefits
The CHKS Standards provide a framework for a best practice Quality and Safety Management System.
A detailed roadmap developed by HCI, provides reassurance to the Management Team that there is a structure in place and dedicated resources to manage the preparation for the CHKS Survey.
Risk areas are identified and proposed expert recommendations put in place.
Generate awareness among staff on the CHKS Health and Care Standards 2022.
Conducting mock interviews and tracer audits helps to identify and address any issues prior to the CHKS Survey.
HCI's extensive regulatory, quality and patient safety knowledge is transferred to staff during the project.
HCI has extensive knowledge of the CHKS Standards and can expertly interpret the Standards and identify the necessary QIPs to become compliant.
Achieving CHKS accreditation serves as a recognition that Galway Plastic Surgery is working in line with international best practice standards.
Increased focus on patient safety, improves quality of care and drives continuous improvement.